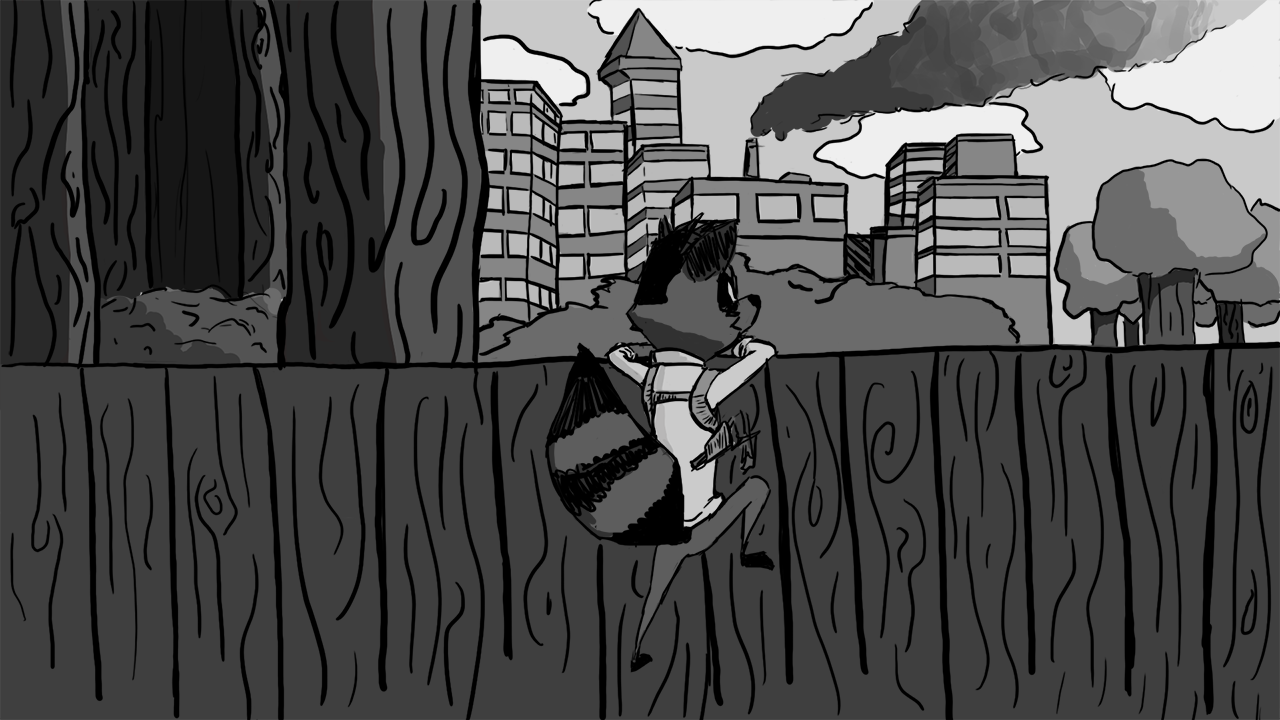 Remy Raccoon and The Squirrelly Tale
A downloadable game for Windows and macOS
Take on the story of Remy Raccoon a contract detective. On an average day on the job something awful happens, Jarvis, Remy's closest friend has been kidnapped. He finds this out through no other than his undisclosed case on "The Big Cheese". Within the message it is revealed that Jarvis is kidnapped and in order to save him he will need to find his whereabouts, defeat and put away the big cheese for good. Jarvis is a dear childhood friend to Remy and he will do anything to bring him back to safety. He knows this may be a suicide mission but he is a very dedicated fellow. He is calm and collective but as such very clever and witty.

The game challenges you to explore areas with obstacles and they may also be hazardous and harmful to Remy. As you explore you will learn which path leads you to your next clue as you uncover what happen to Jarvis and how to move on to your next destination. The obvious mechanics will be that of platforming as you jump, climb, to traverse through each area. Visual prompts will also occur as you engage into the following area and these scenes will help uncover the mystery. Dialogue throughout is one of the major components to the endgame. Remy also has a weapon of choice being a slingshot. With this slingshot he is able to knock down certain levers or objects in order to bypass the sentry of each level. The slingshot will hold ammunition that help Remy clear each level.
The Big Cheese is not a fellow to mess with.
Install instructions
Download now and know the tale of Jarvis!